Last updated on August 24th, 2023
Crossing between cultures and navigating cultural differences is so important for world travelers.
Culture can be compared to an iceberg because so much goes undetected.
The influence of culture on communication needs to be taken into consideration. Especially to understand unexpected situations during your time in another country.
For this reason, understanding better will be the key to experiencing less frustration when plans don't go the way you expected.
Or it just can be a learning experience about another way to do things in life and adopt a part of another culture's lifestyle into your daily routine.
I am not only wanting to write about what tourist marketing magazines will tell you about Costa Rica culture—that is pretty much the top of the iceberg.
I want to speak from our perspective as Costa Rican natives because everything is about perception. Working with people from other cultures have taught us to understand our culture better.
I would like to get into the water of our culture without the intention to create a stereotype.
High Context Culture
Costa Rica could be considered a high-context culture.
High-context culture is a phrase that was created by anthropologist Edward T. Hall in the 1970s to describe cultures that use a style of communication that has many unspoken aspects (i.e., body language, a person's status, and tone of voice).
This is in direct contrast to low-context cultures, in which information is communicated primarily through language and rules are explicitly spelled out.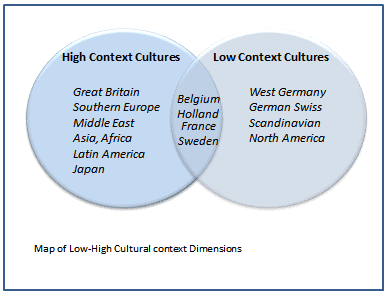 Low-context cultures take a more direct and explicit approach, while high-context cultures require you to pay attention to more than just the words someone is saying.
Why is all of this important?
Because it affects the way we look at information, interactions, relationships, and problems.
Personally, this has helped me understand tourists and their needs better and I hope it will help you to understand Costa Ricans.
Also, it doesn't matter if you're here as a short-term tourist, as a long-term student, or you're moving here as an expat or a missionary. Because as responsible travelers we need to be aware of the local culture and respect it.
So here are 7 things that you should know about Costa Rica culture:
Gina – Jersey Girl who has been living in Costa Rica for more than a year.
When you talk about culture, it is such a wide and extended topic that is hard to do in one blog. We don't want to make you read it all at once because that would be a looooong blog.
So we've decided to do this dive into Costa Rica culture as a series of blogs.
We have our own words that even other Spanish speakers don´t understand
"Pura Vida!" is more than a phrase—it's a lifestyle
I got friend's perspectives from their time when they were living or traveling here.
Our goal is to connect cultures to have the best experience possible when they are together.
We would love for you to comment on your experience if you have visited Costa Rica (or Latin America).
Feel free to send questions whether you are traveling to Costa Rica or other Latin American countries.
Also, we just create the Costa Rica handbook based on our experiences. While we work and introduce foreigners to this culture.
So we hope that you can download the EBOOK in case you are coming or have relatives coming to the Ticos land.